Stacy on Kids Incorporated was the coolest.
The bubbly 10-year-old singer with the killer '80s wardrobe, perfectly spritzed bangs and booming voice that belied her age was a Disney Channel princess long before Britney Spears and Christina Aguilera got their big breaks on the Mickey Mouse Club.
And in 1989, after she left the show…
Hmm. We all went back to our similarly young lives. Some fans accompanied the singer whose full name was Stacy Ann Ferguson on her journey with Wild Orchid, a tame '90s girl group that also featured Kids Incorporated's Renee Sandstrom and was at one point managed by the mother of KI alum and "Toy Soldiers" songstress Martika. (Attention should be paid to the "Be Mine" video from 1998.)
Once Fergie was front and center again, however, there came the question: So…what's she been up to?

Which turned out not to be that simple of a question.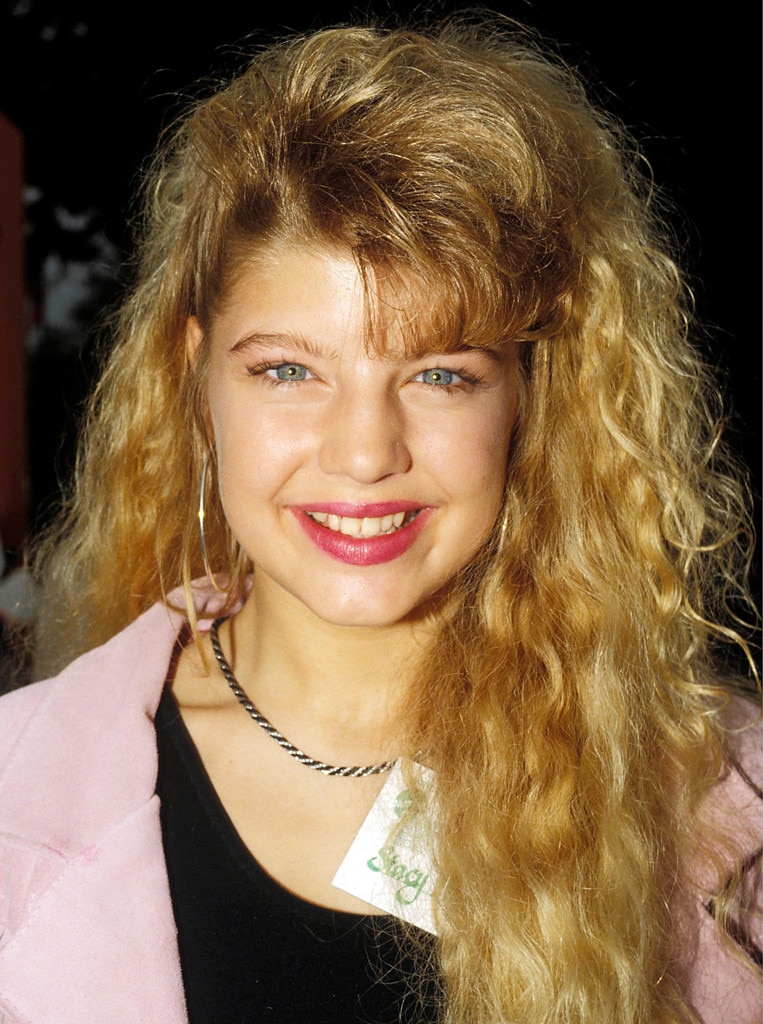 Globe Photos/ZUMAPRESS.com
It was what I wanted to be doing, but I was constantly always on a schedule, always being professional, all of that. I rebelled a little bit in later life and acted like a child, but that's okay. I figure I'm about 10 years immature.

"Then I wanted a year off from show business, just to be normal. That's when I was 14. And then at 15 years old, my friend calls me and says, 'Hey, this manager wants to start this girls' singing group.' So I started at 15, after school, driving out to the [San Fernando] Valley with my mom and going to these rehearsals with these girls and was in this girl group for 11 years called Wild Orchid."

By now, it's pretty well-known that Fergie spent a year of that time between child stardom and Black Eyed Peas fame barely hovering above the abyss.

She sat down with Oprah Winfrey for Oprah's Next Chapter in 2012 and reflected on how, just over a decade prior, she was broke, with a drug problem and a career in shambles. Her substance of choice was crystal meth, sometimes considered flippantly as a party drug (or as the co-star of Breaking Bad) but which in actuality ravages the brain.

"It does a lot of things," Fergie acknowledged when Winfrey remarked on meth's known effects. "It's not good…It can make you crazy."

"What got me through it was a lot of therapy, soul-searching, discovering why I took the drugs in the first place—because that's really what it is," the singer said.

Why, then, did she start doing meth?
She had spent the '90s making music and the occasional guest spot on TV, but by the end of the decade, she was downright demoralized.

Wild Orchid—Fergie, Renee Sands and Stefanie Ridel, Sands' best friend from high school—had formed in 1990 (originally as NRG, which stood for New Rhythm Energy, and with a couple other girls at first), but despite taking meeting after meeting they didn't get a single out until 1996's "At Night I Pray," off their self-titled debut album. Wild Orchid garnered two Billboard Music Award nominations and they spent 1997 doing promotions and even toured with 98 Degrees and 'N Sync. They released the 1998 album Oxygen, featuring "Be Mine," and followed that up with more touring and appearances at high-profile events such as the Macy's Thanksgiving Day Parade. In 1999 they had a performance cameo on Beverly Hills 90210, singing at the "Peach Pit After Dark."

But somewhere during the making of their third album, Fire, the group started to unravel. Or at least Fergie did.

"I think that initially when we broke up, which, you know we were all needing to break up, it was hard," Ridel (now Stefanie Fair), a star of There Goes the Motherhood, recalled to Bravo's Daily Dish last year about the eventual demise of Wild Orchid. "There were a handful of years where I think all of us were kind of like…it was hard to talk about. We were disappointed and we all wanted to go our separate ways. Now it's like this '90s nostalgia fabulousness and I am so proud of what we created, what we did."
Source: E! Online
Comments
comments